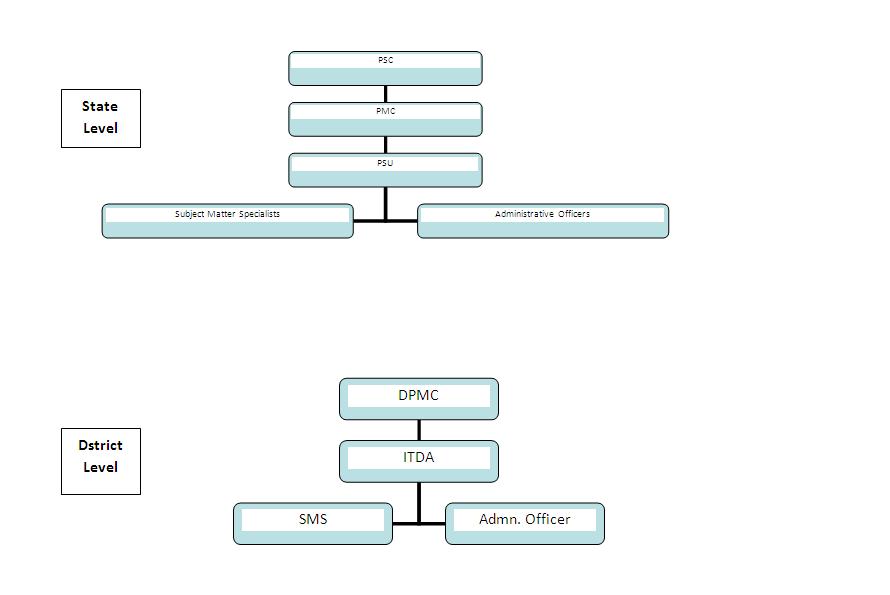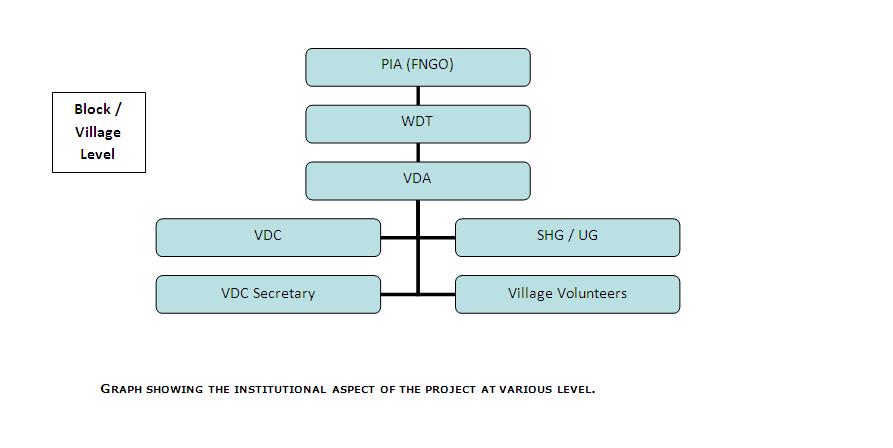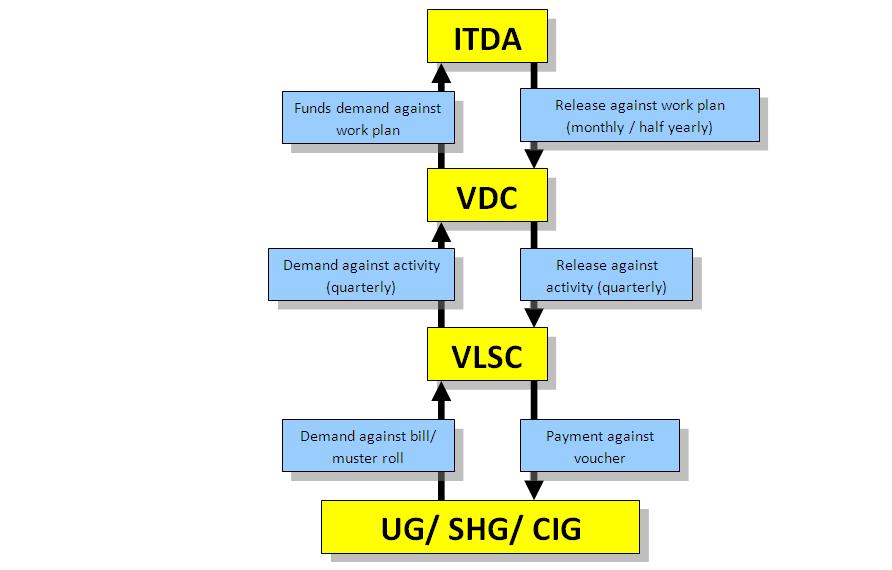 GRAPH SHOWING THE FINANCIAL ASPECT OF THE PROJECT AT VARIOUS LEVEL.
Type of CBOs to be organized under the project
The programme is implemented through different Community Based
Organisations (CBOs) at different levels. Some of these CBOs are as follows:-
| | |
| --- | --- |
| | Self Help Groups (SHGs) |
| | User Groups (UGs) |
| | Village level subcommittee (VLSC) |
| | Village Development Association (VDA) and Village Development Committee (VDC) |
| | Village Level Social and financial Audit Sub-Committee (VLSFAC) |
| | Vana Sangrakshana Samitis (VSS): |
| | Common Interest Groups (CIGs) |
Meetings of DPMC & PSC
These fore headed by the Collector at the District level and Chief Secretary at the State level can help significantly for enhancing the progress, resolving implementation problems and giving direction to the program implementation. They also help in co-ordination and convergence issues. Regular meetings of these forums therefore assume considerable importance. It is suggested to have a structured agenda for these meetings, which may include review of progress, field problems that need to be resolved, setting tasks for enhancing performance, guidance, etc. A brief note on such issues should be prepared by ITDAs and PSU for such meetings. The technical staff of the Programme can also attend such meetings. Giving opportunities to them in presenting the progress or contributing to the discussion on the issues would further help to build their capacity.